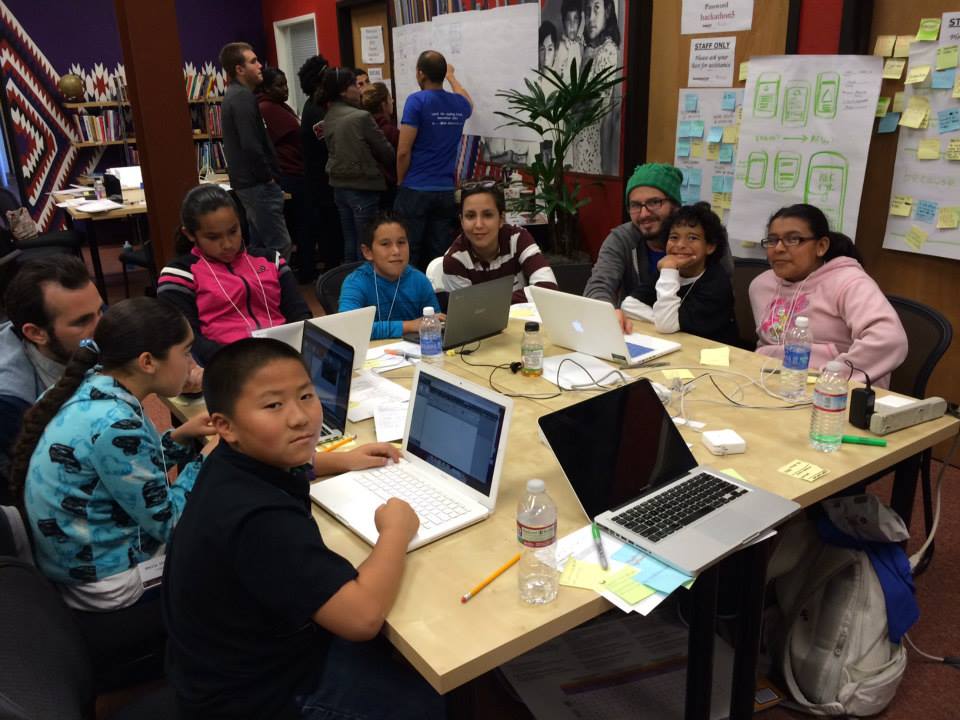 Over the years, the tech industry has had some lovely tech themes: Killer Apps, the Web, Search, Portals and Vortals, Dynamic HTML, Personalization, Verticals, Everywhere, Web 2.0, Web services, mashups, Digital Divide, Mobile, Location, HTML5, the Cloud, Apps, and now we're looking at "Wearables" and "Contextual".
Mitch Kapor and seemingly the tech scene in Oakland are pushing for the tech theme of Inclusion and I'm right there with him.  Doesn't have to replace our fascination with wearables or context (e.g. Siri or Google Now), but it should be one of the themes that we carry forward.
Who are we including as our customers, as part of our development team, as part of our projects, as part of our investors? Are we valuing diversity? Are we equipping minorities with the training, tools, access, opportunities, money/resources to thrive or lean in? The truth is we're missing out on a lot when we're not being inclusive.
(what diversity in tech should/could look like)
Look for "Inclusion" or #Inclusion or include or inclusivity, etc. Inclusion is a tech theme you can be proud to be associated with, to be thinking about, and a nice theme to move forward.